FROM KELSEY
Kris and An are some of the absolute sweetest humans. From our very first meeting, I could just feel their love for one another and it was so amazing being apart of their planning process and getting to know them both. Their true personalities were shown and the littlest of details at the wedding were so "them." They had quirky dinosaur figurines spread throughout the reception and everything was super eclectic. Thankfully nothing is ever uniform at Green Acre Campus Pointe and they have a mix of unique tables + chairs that you can mix and match to create seating for your guests. It's one of my favorite venues for that reason alone! It's all funky but it just, works!
Kris + An were all smiles on their wedding day, which was so perfectly captured by Luis Godinez. Their florals brought a sweetness to the space with soft hues of blush and lavender. It was paired with some fun farm tables and concrete tables, along with some cool metal chairs. It was different, and just plain cool.
As I'm slow to blogging, these two just celebrated their year anniversary and I couldn't be happier for the both of them! Congrats K + A! I love you both!
xo
Kelsey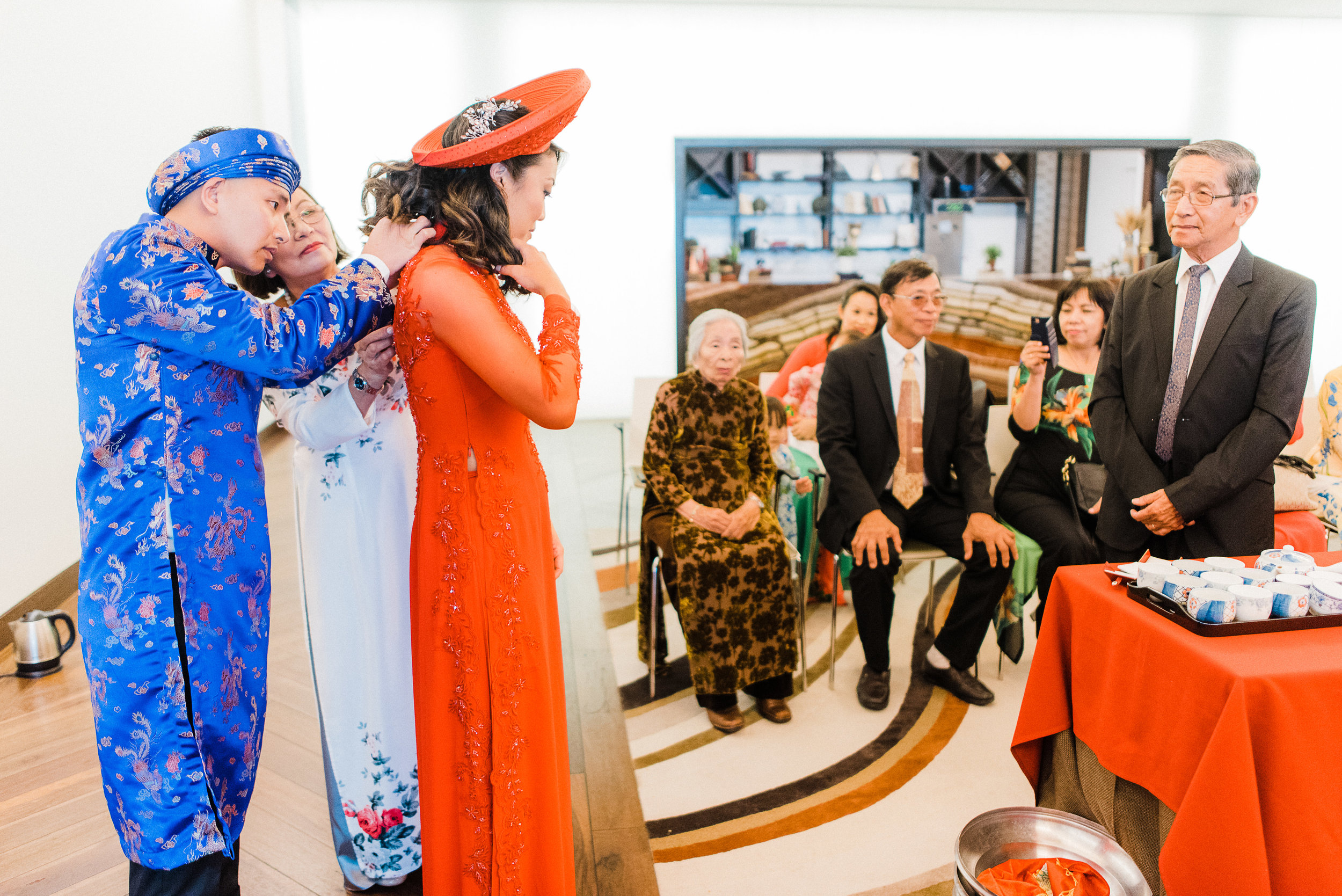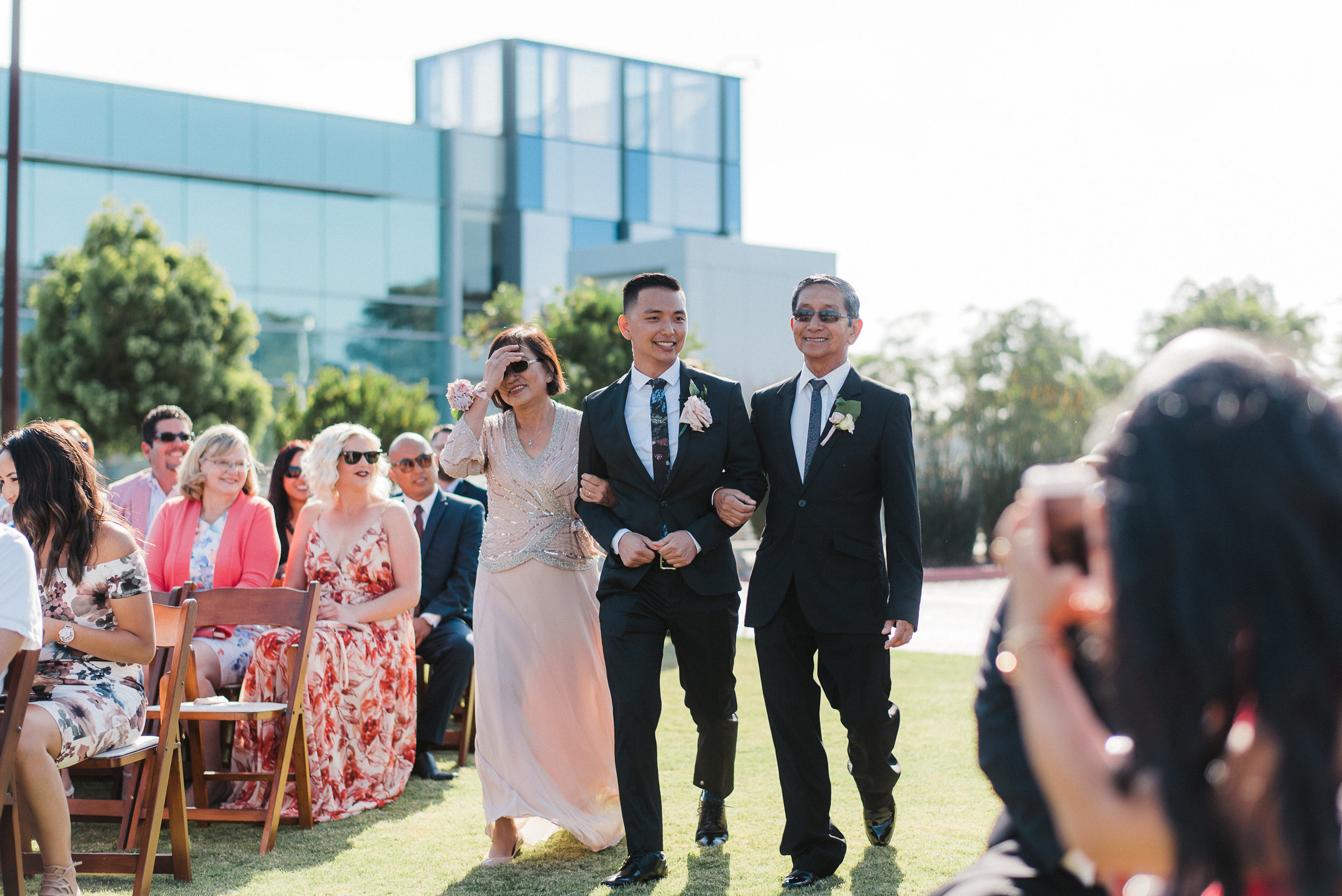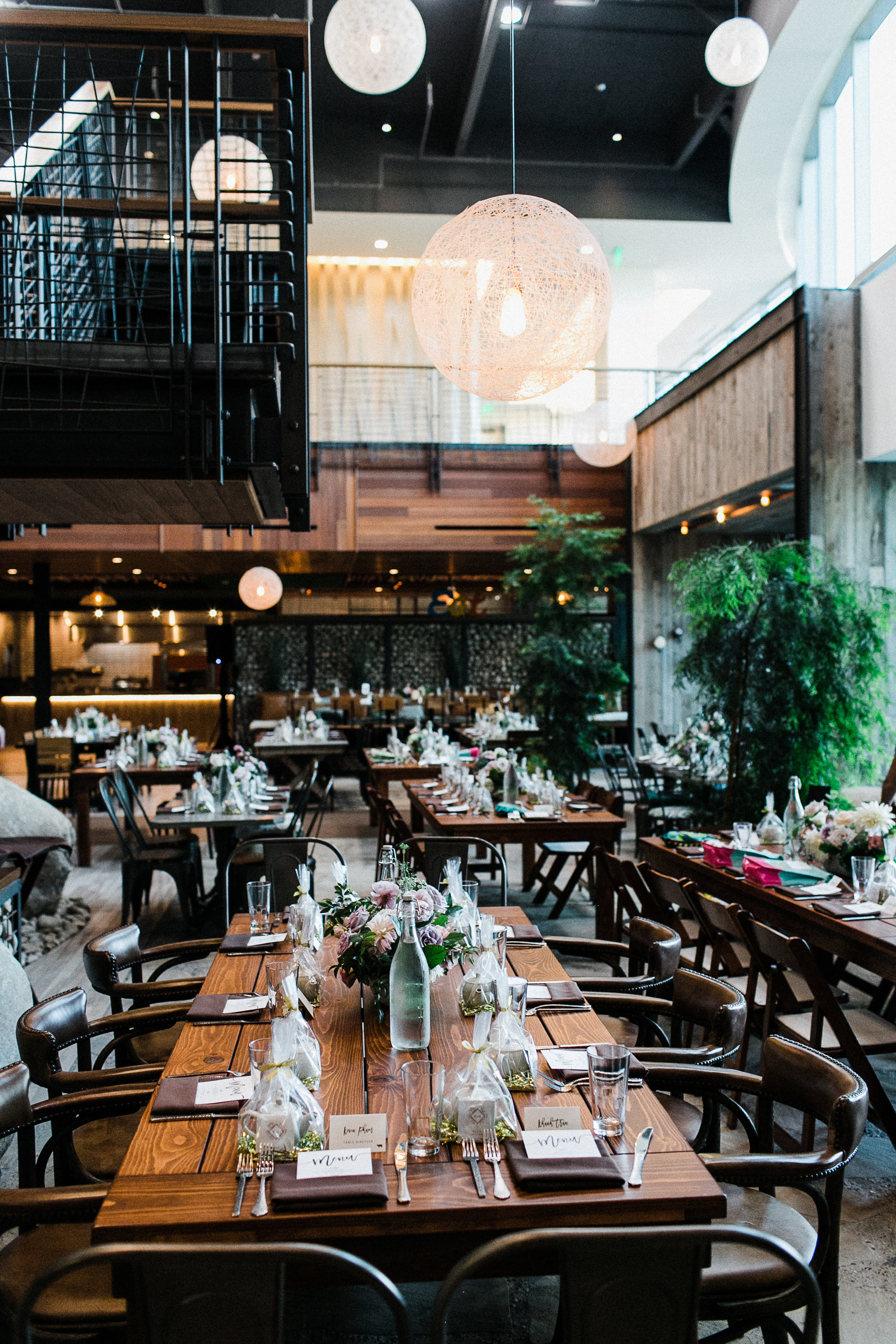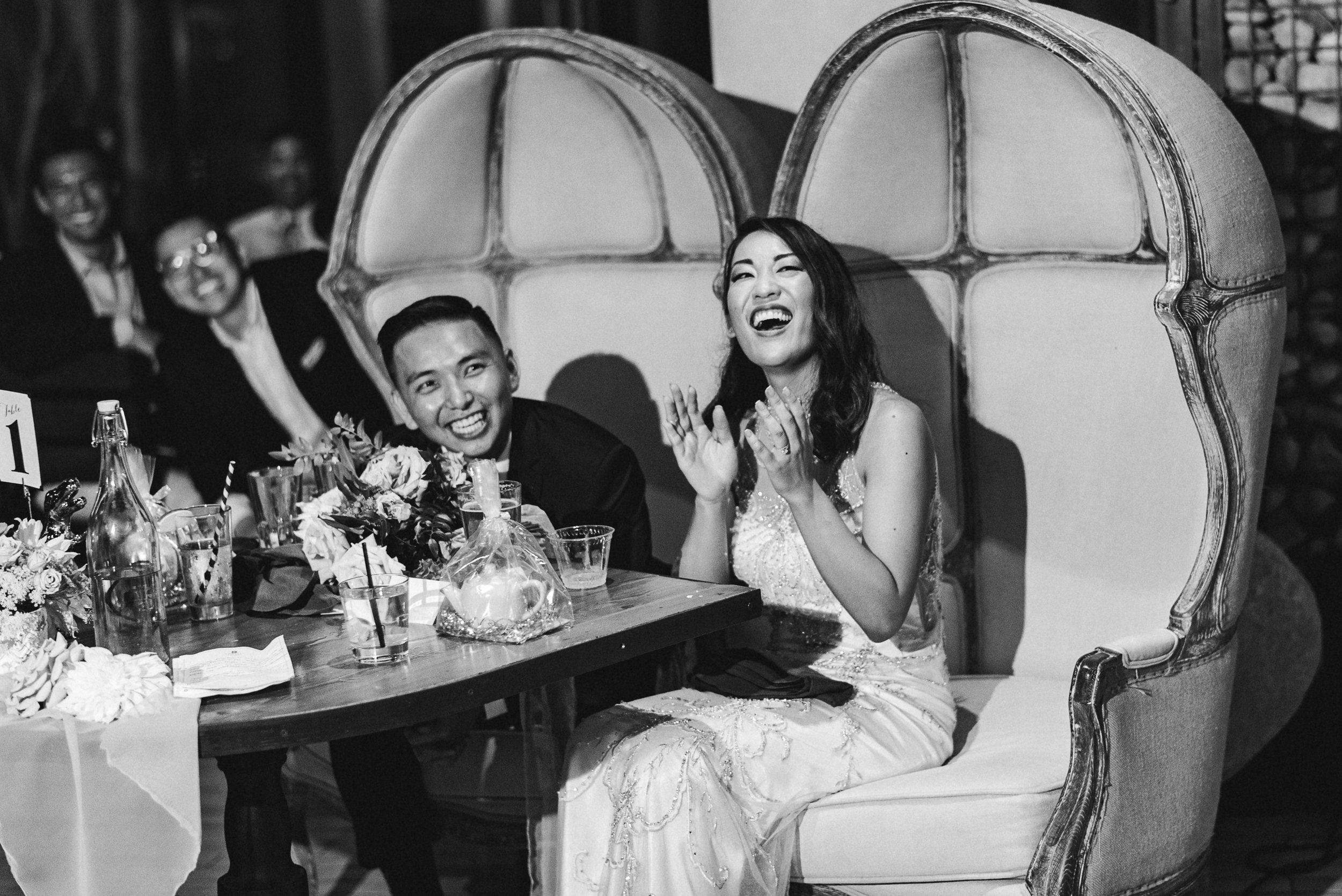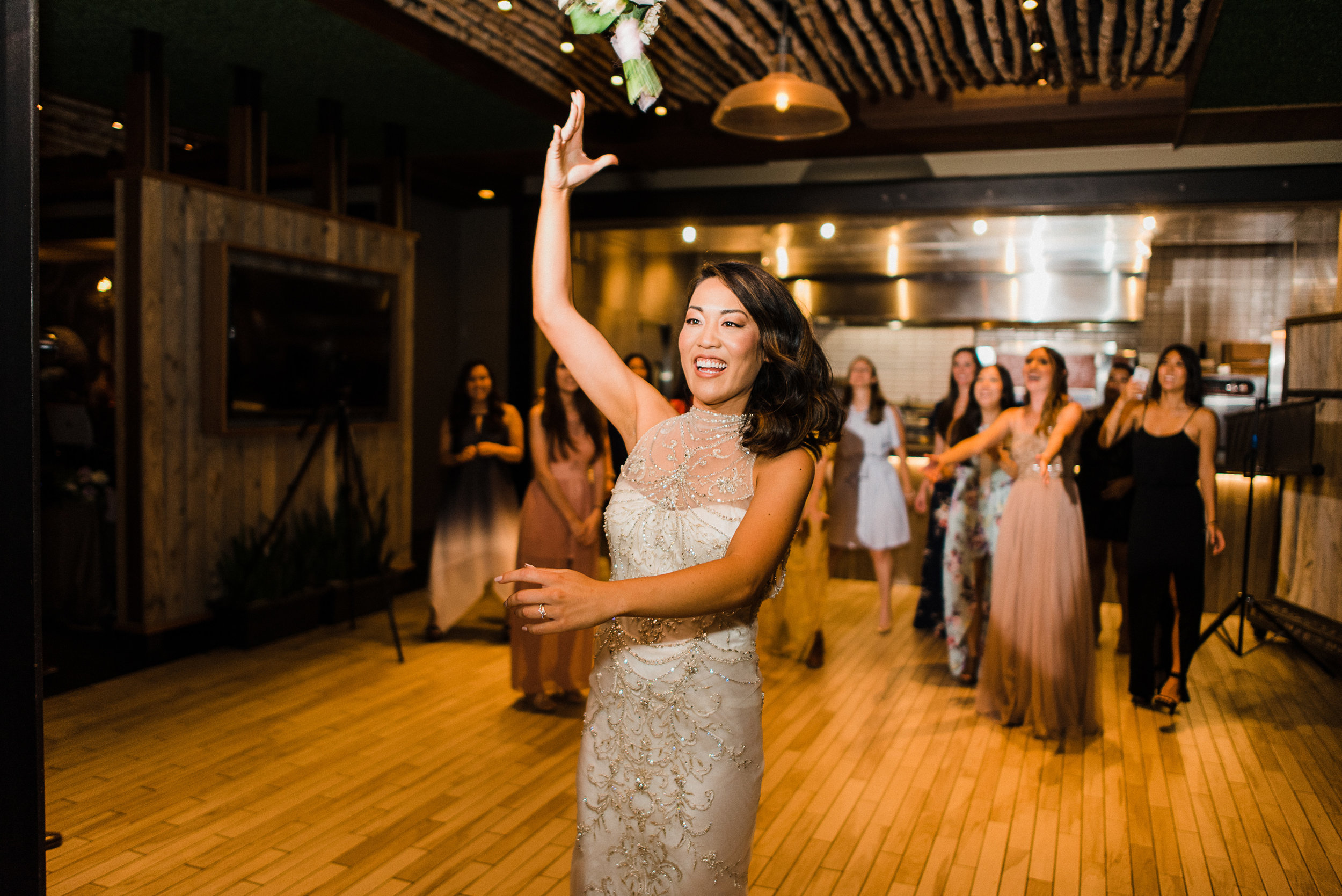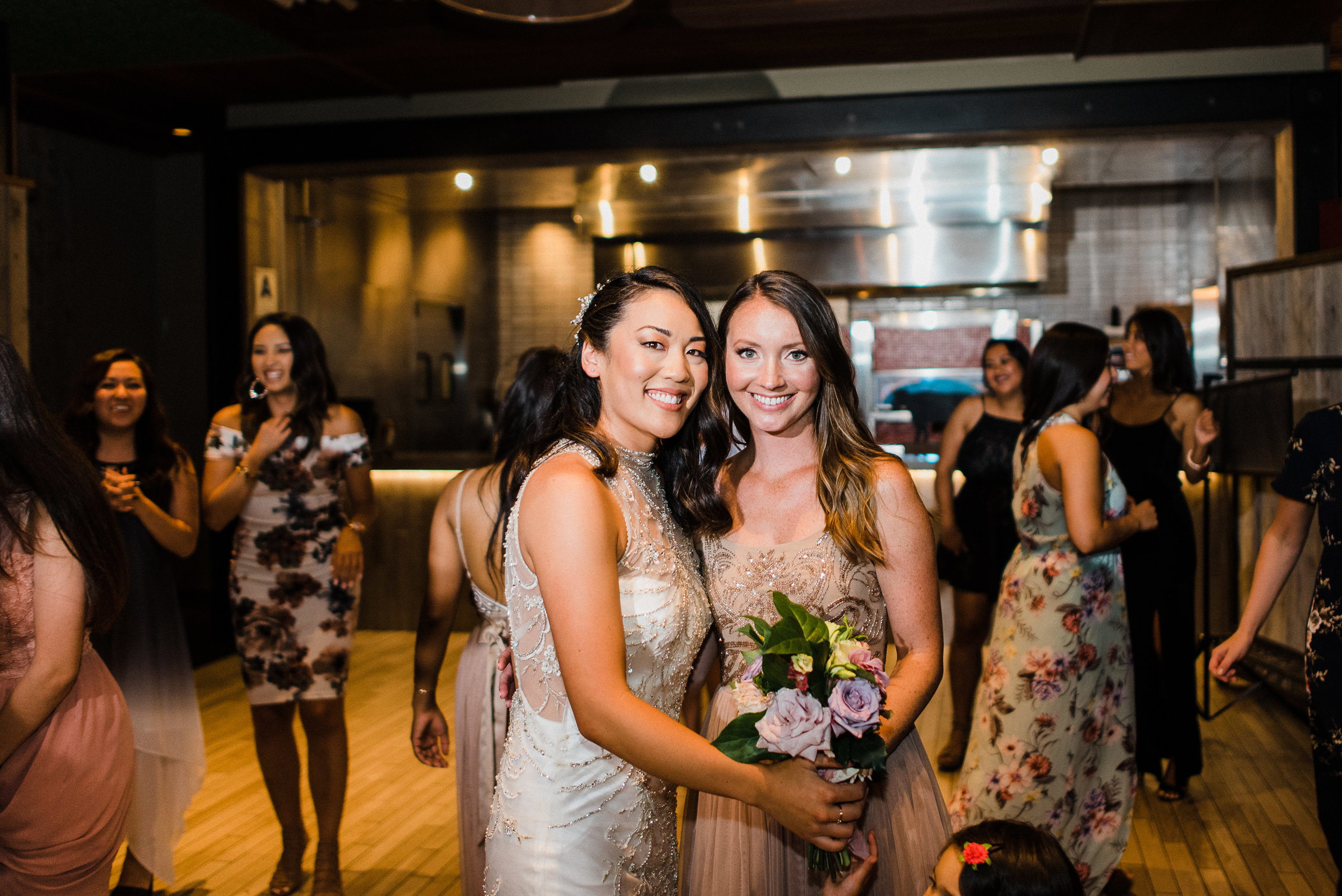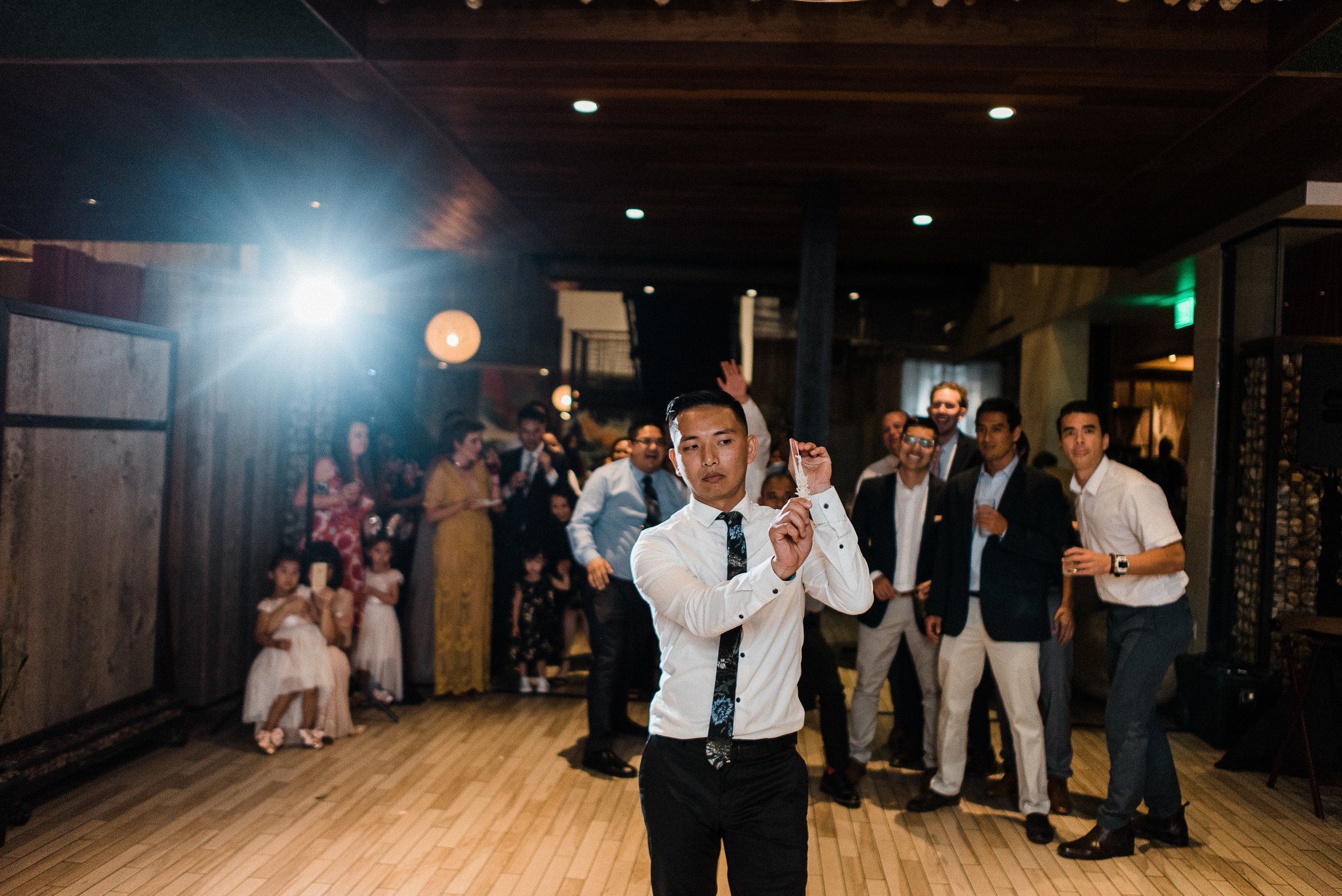 DREAM TEAM
Venue: @greenacrecp
Photography: @luisgodinez
Videography: @lumahouse
Coordination: @kelseyraedesigns
Florals: @peachflorals
DJ: @djdremotion
Dessert: @nothingbundtcakes
Photobooth: @sdphotobus
Dress: @maggiesoterodesigns
Hair: @platinumscissors
Make Up: @kimmdicato
Rentals: @farmformal
Bride: @kristaniguchi
#quaniguchi2018